Title: Second Star to the Left
Author: Megan Van Dyke
Rating: ⭐️ ⭐️ ⭐️ ⭐️ 💫 (4.5/5 Stars)
Publication Date: February 15th, 2022
Publisher: City Owl Press
Source: eARC via Literary Bound Tours
Purchase Links: Goodreads, Amazon,
Synopsis:
Tinker Bell, banished from her homeland for doing the unthinkable, selling the hottest drug in Neverland—pixie dust—wants absolution.
Determined to find a way home, Tink doesn't hesitate to follow the one lead she has, even if that means seducing a filthy pirate to steal precious gems out from under his…hook.
Captain Hook believes he's found a real treasure in Tink. That is, until he recovers from her pixie dust laced kiss with a curse that turns the seas against him. With his ship and reputation at the mercy of raging storms, he tracks down the little minx and demands she remove the curse. Too bad she can't.
However, the mermaid queen has a solution to both of their problems, if Tink and Hook will work together to retrieve a magical item for her.
As they venture to the mysterious Shrouded Isles to find the priceless treasure, their shared nemesis closes in. However, his wrath is nothing compared to the realization that achieving their goal may mean losing something they never expected to find—each other.
Being the Peter Pan fan that I am, I totally jumped at the opportunity to review this and let's just say, this book went above and beyond my expectations and I loved every second of it.
Mermaids, pixies, and pirates; what more could you ask for?!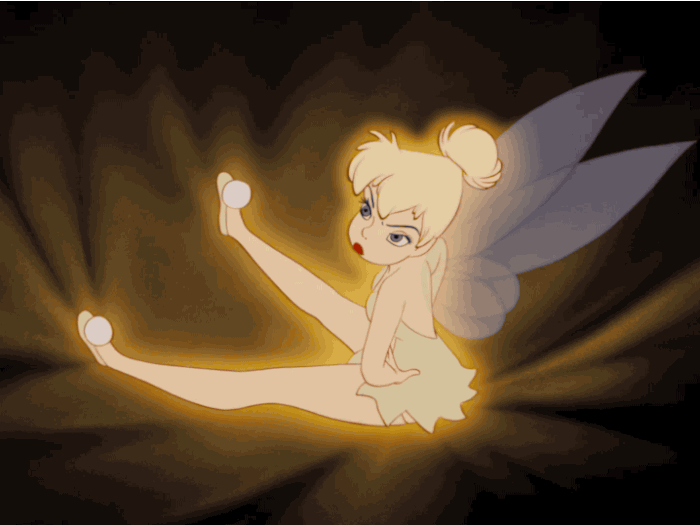 Tinker Bell has been banished from her home for a selfless act and the only way for her to get home is to steal some precious gems from a filthy pirate…but that pirate just happens to be the ever-dashing Captain Hook. Oh, this book will have you falling for the villain after the first couple pages and there is absolutely nothing wrong with that 😂
Tink is the feisty pixie that you will remember her as, but there is so much more that goes into her character and I loved that about her. Pixies and humans do not have the best relationship, mostly because Pixie Dust is a type of drug that humans will buy and blackmail for. But that doesn't stop Tink from reaching her goals, even if that means crushing…or falling for those in her way.
Captain Hook was by far one of my favourite characters. Forget your image of an old grumpy man and replace it with a dark and broody male with a dashing smile and the perfect words to sweep you off your feet. But that doesn't mean he isn't one of the most ruthless captains on the sea…well, after the nasty Blackbeard. Hook treats his crew as his family and will do anything to protect them, even if that means risking his ship to save….a certain someone. Also, Smee was the cutest and while he is supposed to be a big, burly man, he was more like a big teddy bear and I loved him for that.
Now, this book combines quests and a curse, but that doesn't stop the smut, which can I mention, was H-O-T! These scenes were some of my favs and I definitely need to look into more by this author because it was the perfect amount of ✨ spiciness ✨
Overall, I LOVED this book (in case you couldn't tell 😂) and I can't wait to see what else this author writes because I will definitely be picking it up and adding it to my library.
---
About Megan Van Dyke
Megan Van Dyke is a fantasy romance author with a love for all things that include magic and kissing, especially fairytales and anything with a happily ever after. Many of her stories include themes of family (whether born into or found) and a sense of home and belonging, which are important aspects of her life as well. When not writing, Megan loves to cook, play video games, explore the great outdoors, and spend time with her family. A southerner by birth and at heart, Megan currently lives with her family in Colorado.
You can find Megan on her socials: Instagram | Tiktok | Facebook | Twitter | Goodreads
Schedule
Monday, February 14
Megan – @megan_readingawaythedays

Tuesday, February 15
Taylor – @redheadreadss

Wednesday, February 16
Katie – @booksinparadise

Thursday, February 17
Carly – @beautynherbooks

Friday, February 18
Sara – @thebookwebb

Saturday, February 19
Matthea – @mattheasbookshelf

Sunday, February 20
Amber – @bambamreads

Monday, February 21
Dani – @my_heart_is_booked

Tuesday, February 22
Leah – @leahlovestoread

Wednesday, February 23
Liliana – @Lilareads_