Hi Beauties! Now that I am finally done my exams, it is time to get back into the blogosphere, and what a better way to do that than with this amazing tag? So, I actually saw this over on Paperback Adventures and thought it would be super cute! As well, the little graphics of the naughty and nice are all from her (as far as I know), and I thought they were too cute not to include. 
RULES
Tag and link the person who tagged you

Tag and link me/this post (if you would be so kind, I love reading your answers) – Jenn

Tick/cross off the ones you've done

Tag another 10 people
---
RECEIVED AN ARC AND NOT REVIEWED IT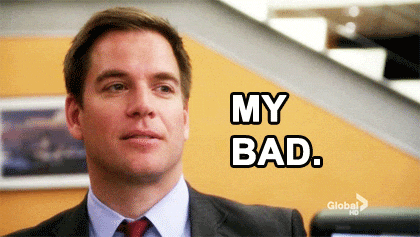 Ya…there are some books that have been sitting in my TBR pile for much longer than I intended them to be, but sometimes I just run out of time, ya know? I am also a huge mood reader, so that is another contributing factor.
---
HAVE LESS THAN A 60% RATING ON NETGALLEY
So, this kinda goes with the first one. While I ALWAYS have my phone on me, I also always have a physical book with me🤦🏻‍♀️ I am also horrible with technology, so some of the Netgalley books that I have gotten just aren't compatible with anything I have! And trust me, I have tried all their instructions
---
RATED A BOOK ON GOODREADS AND PROMISED A FULL REVIEW WAS TO COME ON YOUR BLOG AND NEVER DID
I tend to post my full review on Goodreads as it is, so I don't actually direct people. That and I usually just tend to forget to post on Goodreads as it is.
---
FOLDED DOWN THE PAGE OF A BOOK
Nope, I have an endless supply of bookmarks. And if all else fails, I always have a receipt on me for some reason.
---
ACCIDENTALLY SPILLED ON A BOOK
Never! I would be devastated if this happened. 
---
DNF'D A BOOK THIS YEAR
Yeppers! I hate not finishing a book, especially since this one was an ARC, but I just could not get into the book, and I gave it a good 150 pages…
---
BOUGHT A BOOK PURELY BECAUSE IT WAS PRETTY WITH NO INTENTION OF READING IT
I am the WORST person to bring book shopping because I am a HUGE cover-buy addict. Oh, is that gold foil? TOSS IT IN THE CART! Raised font and texture? GIVE IT HERE!
---
READ WHILST YOU WERE MEANT TO BE DOING SOMETHING ELSE (LIKE HOMEWORK)
Ah, all the time! When on earth am I suppose to find time to read?
---
SKIM READ A BOOK
Ah, that is basically me reading all of my school texts, which are all novels. It is also a really bad habit that I have transferred to reading my own novels, skimming until I see the next line of dialogue.
---
COMPLETELY MISSED YOUR GOODREADS GOAL
Well, I have had my Goodreads since 2013 and while I would keep track of my reading, I wasn't that determined to finish my reading goal (what on earth was I thinking!?). Now, the past couple of years, I have surpassed my goal!
---
BORROWED A BOOK FROM THE LIBRARY AND NOT RETURNED IT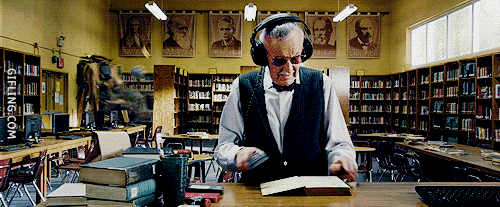 It's kinda hard to do this since I live right across the street from the library, but I can see this being an issue if you have to drive to the library.
---
BROKE A BOOK BUYING BAN
Like 4 months in a row😅
---
STARTED A REVIEW, LEFT IT FOR AGES, THEN FORGOT WHAT THE BOOK WAS ABOUT
I write all my reviews in the notes section of my computer, and then later add them to my blog. But, I am really bad at starting the review and completely forgetting about it when I start reading another book. 
---
WROTE IN A BOOK YOU WERE READING
While I hate doing this, I only wrote in one of my textbooks, and that is because I was writing a huge paper on it. Besides that, I sticky note everything to death! I have a box of just ones designated for books.
---
FINISHED A BOOK AND NOT ADDED IT TO YOUR GOODREADS
Now, this is only because I don't know whether to count my school readings, which are novels, on my goal. Mostly because I don't actually read them, but I swear, I do go to class and discuss them.
---
BORROWED A BOOK AND NOT RETURNED IT TO A FRIEND
Nope. Never. I would feel horrible if this ever happened to me, so why would I do it to someone else?
---
DODGED SOMEONE ASKING IF THEY CAN BORROW A BOOK
No, since a lot of my friends have just as big of a collection of books as I do, so we tend to "shop" in each other's bookshelves.
---
BROKE THE SPINE OF SOMEONE ELSE'S BOOK
No, no, no! I don't even break the spines of my own books unless it is a copy from the thrift store, in which the spine is already cracked. 
---
TOOK THE JACKET OFF A BOOK AND ENDED UP MAKING IT MORE DAMAGED
Whereas I tend to leave my jacket on, I know that my cousin prefers to take it off. Either way, I always ensure my books are in the same condition in which I purchased them in.
---
SAT ON A BOOK ACCIDENTALLY
All the damn time! It is normally after I wrap up a bookstagram photoshoot and I think I put them all away, but there always tends to be one or two left hidden.
---
FINAL SCORE 12/20
So, I guess that would make me naughty? 🤣
Where did you end up? Are you on the naughty or nice list?